How NOT to clean your screen!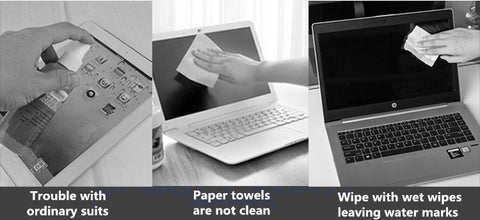 This everyday essential will make screen cleaning easier, more convenient, and satisfying!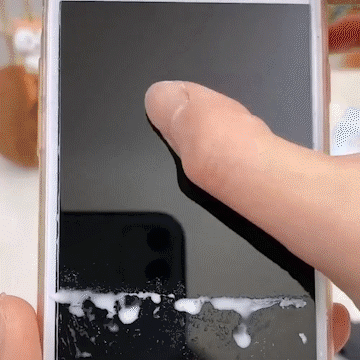 It gently removes dirt, grime, dust, smudges & greasy fingerprints without streaking or scratching! It brings back SHINE & CLEARNESS to screens in a 100% safe & harmless way.
FEATURES:
2-in-1 Spray & microfiber cloth case: Clean & polish phone, laptop & tablet screens at home, at work & on the go!
Remove dirt, dust & fingerprints on screens
Portable design: Fit in your purse & easy to carry
Non-toxic & odorless
Alcohol-free & ammonia-free: No damage to your gadgets or skin
Refillable & eco-friendly
Antimicrobial microfiber cloth wipes: Remove germs & bacteria
Quick-drying without streaking
Washable & reusable microfiber cloth
Safe for all digital screens: Smartphones, iPods, notebooks, laptops, kindles, keyboards, HDTV plasma flat screens, projectors, reading glasses, sunglasses, E-readers & more!
Easy to wash and reuse over and over!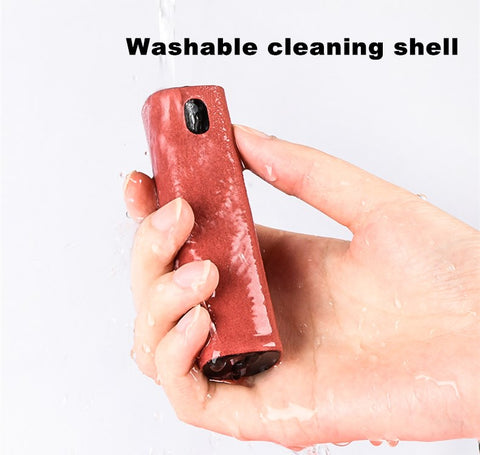 HOW TO USE
Material: Microfiber, cleaning liquid
Size: 9cm x 2.6cm
Color: (Grey, Pink)
Volume: 15ml
Shelf life: 2 years
PACKAGE INCLUDES:
1 x 2-in-1 Phone Screen Cleaner
2 x Complimentary Screen Cleaning Solution